Ronald L. Mills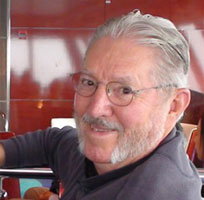 Ronald L Mills, Inc. was founded in 1967 by Ronald L. Mills and is now owned and operated by second generation building and electrical contractor, Robert Brian Mills. This family run business has held the highest standards of excellence in the building business in the New Orleans area for 47 years. With an impeccable reputation, we keep our customers close and calling upon us often, year after year. Our employees and business partners are equally rooted in the Greater New Orleans area, maintaining decades of service to the industry and the community alike.
Brian took the helm of the building and electrical business thirteen years ago. He has maintained the betterment of the community and building industry. He has maintained active participation in Carrollton Rotary and the Carrollton Rotary Children's Foundation Community Initiatives for well over twenty years. Brian serves on the board of directors for the Home Builders Association of Greater New Orleans. He currently serves as President of the organization representing over 950 local member organizations and many more employees of those organizations.
Brian Graduated from De La Salle High School in New Orleans and received a Bachelor of Business Administration in Financial Management from the University of New Mexico in Albuquerque, New Mexico. On-going is the pursuit of continuing education in the building business. Brian, as well as five others within our organization, has been certified in the Renovate Right Program as a Certified Renovator by the EPA.